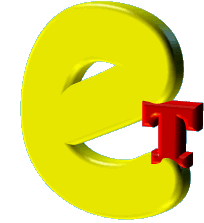 Некоммерческая Интернет-служба English Trainer
даёт мобильным пользователям доступ к тренировочным заданиям,
представленным в полной мере в одноименном Windows-приложении.
Номер версии соответствует общему количеству имеющихся в экзаменаторе заданий.
Перечень ограничений, присущих Интернет-службе:
Функция
Реализация
в приложении
Реализация
в Интернет-службе
Количество заданий, устанавливаемых пользователем в одном экзамене
от 5 до 50
от 5 до 10
Возможность ограничения времени, отпущенного на одно задание
есть
нет
Создание подробного протокола экзамена и ведение статистики
есть
нет
Режим повторения пройденного
есть
только в виде
случайной
повторяемости
некоторых заданий
Возможность просмотра всех имеющихся заданий в виде
списка с функцией фильтрующего поиска для использования
как справочника-словаря
есть
+
возможность увидеть
в списке все
правильные переводы
сразу после сдачи
экзамена на 5
(кроме режима
повторения пройденного)
нет
Развивающие англоязычные звуковые иллюстрации и комментарии
есть
есть,
но пока плоховато для iOS
Но есть и одно преимущество перед приложением – все обновления появляются в Интернет-службе сразу.
А приложение обновляется после некоторого накопления изменений.
В звуковых комментариях использованы фрагменты произведений следующих исполнителей:
2 Chainz, 2 Live Crew, 2Pac, 5 Second Of Summer, 6inch, 10cc, 13 Engines, 54-40, 88 Fingers Louie, 98 Mute, 112, 311, A, A Camp, A Flock of Seagulls, A Split Second, A-Teens, A Tribe Called Quest, A Weather, Aaron Neville, Aaron Tippin, Aaron Watson, ABC, Absurd Minds, Absurdus, AC/DC, Accept, Ace Hood, Ace Of Base, Ace Troubleshooter, Aceyalone, Acid Drinkers, Adam and the Ants, Adam Ant, Adam Brand, Adam Green, Adam Pascal, Adam Sandler, Adema, Admiral Bailey, Adorable, Aerosmith, A.F.I., Afrikan Boy, Against Me!, Agalloch, Agent Steel, Agnostic Front, A-Ha, Aimee Mann, Air, Air Supply, Al Green, Al Jarreau, Al Stewart, Alabama, Alabama Shakes, Alan Jackson, Alanis Morissette, Alastis, Albert Collins, Albert King, Abra Moore, Alex da Kid, Alex Lloyd, Alexisonfire, Algebra Blessett, Alkaline Trio, Alice Cooper, Alice Donut, Alice In Chains, Alicia Keys, Alison Krauss, All-4-One, All About Eve, All Saints, All Time Low, Allan Sherman, Alannah Myles, Allan Sherman, Allen Thomas, Allison Moorer, Alma Cogan, Alphaz_Marc, Alphaville, Alt-J, Aly & AJ, Amanda Lear, Amanda Marshall, Ambrosia, Amebix, America, Ammonia, Amon Amarth, Amy Grant, Amy Ray, Amy Winehouse, An Horse, Ana Criado, Analena, Anastacia, Anathema, Anchorman II, Andrew Bird, Andrew Crawford, Andrew Peterson, Andrew Whalley, Andy Johnston Explosion, Angel Witch, Angels & Airwaves, And One, Angelspit, Angie Martinez, Ani DiFranco, Anja Garbarek, Ann Beretta, Anna Vissi, Anne Heaton, Anouk, Anson Funderburgh, Anti-Flag, Antonette, Anvil, Apashe, Apollo Clone, Apollo Sunshine, April March, April Wine, Arco, Arcturus, Arcwelder, Arena, Aretha Franklin, Ari Hest, Ariana Grande, Arkana, Arkells, Arlo Guthrie, Armand Childs, Armored Saint, Army of the Pharaohs, Art Brut, Artifacts, Artillery, Aselin Debison, Ash, Asian Dub Foundation, Ass Ponys, Assembly of Dust, Astrud Gilberto, At The Gates, Athenaeum, Atom and His Package, Atoms for Peace, Au Pairs, Audio Adrenaline, August Moon, Austin Mahone, Avail, Avenged Sevenfold, Ayreon, Aztec Camera, Azure Ray, B.B. King, B-Jay Banks, B.o.B, B. Reith, Baby Animals, Bachman-Turner Overdrive, Backseat Goodbye, Backstreet Boys, Backyard Babies, Bad Religion, Badfinger, Badly Drawn Boy, Bag Raiders, Bal-Sagoth, Bananarama, Band of Horses, Band of Skulls, Bar-Kays, Barbara Klein, Barbara Mandrell, Barbra Streisand, Barcelona, Bardo Pond, Barclay James Harvest, Barenaked Ladies, Barlow, Barren Cross, Barrett Wilbert Weed, Barry Manilow, Barry White, Basia, Bastille, Bat for Lashes, Bathory, Bazanji, Be Bop Deluxe, Beach House, Beastie Boys, Beat Happening, Beck, Bee Gees, Beenie Man, Beggars Can't Be Pickers, Belinda Carlisle, Believer, Belle & Sebastian, Ben Folds, Ben Harper, Ben Lee, Benny Benassi, BEP, Bert Jansch, Bertolf, Best Coast, Bessie Smith, Beth Jeans Houghton, Bette Midler, Bettie Serveert, Betty Wright, Between the Buried and Me, Beulah, Bic Runga, Big Bad Voodoo Daddy, Big Bill Broonzy, Big D And The Kids Table, Big Dee Irwin, Big Jim's Ego, Big Country, Big Sandy, Big Star, Bikini Test Failure, Bill Anderson, Bill Skundrich, Bill Wyman, Billie Holiday, Billy Bragg, Billy Connolly, Billy Currington, Billy Idol, Billy Joe Shaver, Billy Joel, Billy Squier, Billy Talent, Billy Tucci, Bing Crosby, Birdman, Bix Beiderbecke, Biz Markie, Bizzy Bone & Layzie Bone, B.J. Thomas, Bjork, BK Darealest, Blaccbeard, Black Box Recorder, Black Country Communion, Black Lips, Black Rebel Motorcycle Club, Black Sheep, Blackfoot, Blackstreet, Blake Babies, Blake Shelton, Blank & Jones, Blessid Union of Souls, Blind Blake, Blind Guardian, Blind Melon, Blink-182, Bloc Party, Blondie, Blood, Blood For Blood, Blood On The Dance Floor, Bloodbath, Bloodhound Gang, Blue, Blue Angel, Blue Cheer, Blue October, Blue Oyster Cult, Blue Rodeo, Blues Traveler, Blur, Blvsh, Bob Doughty, Bob Dylan, Bob Seger, Bob's Burgers, Bobby Bare, Bobby Brown, Bobby Darin, Bobby Short, Bohannon, Bolt Thrower, Bon Jovi, Boney M, Bonnie Raitt, Bonnie Tyler, Boogie Down Productions, Boot Camp Clik, Boston, Bow Wow Wow, Bowling For Soup, Boyz II Men, Bracket, Brad, Brad Martin, Brad Paisley, Bradley Walker, Braid, Braintax, Bran Van 3000, Brandi Carlile, Brandon Heath, Brazil, Breathe Carolina, Breathless, Brenda Lee, Brendan Benson, Bria Valente, Brian Eno, Brian Hyland, Brian May, Brian McKnight, Brian Melo, Brian Setzer, Brian Wilson, Bright Eyes, Bring Me the Horizon, Britney Spears, Brooke Miller, Broken Bells, Brooks & Dunn, Brother Ali, Bruce Cockburn, Bruce Dickinson, Bruce Hornsby, Bruce Springsteen, Bruno Mars, Bryan Adams, Bryan Lanning, Bubba Bohacks, Bubba Sparxxx, Buck 65, Buck Owens, Bucky Covington, Buddy, Buddy Holly, Budgie, Buffalo Tom, Buffy Sainte-Marie, Bug Eater, Bugsy Malone, Bun B, Burden, Burton Cummings, Bush, Busta Rhymes, Busy Bee, Butthole Surfers, Buzz Carlton, Buzzcocks, C-Royy, C.V. Stanford, Cab Calloway, Cafe Pizzeria, Cake Like, Caleb Minter, Calexico, Cam'ron, Camel, Camera Obscura, Camoflaw, Camper Van Beethoven, Can, Candid Ramblings, Candlebox, Candlelight Red, Candor, Canibus, Capital Cities, Captain Everything, Cara Dillon, Carbon Leaf, Carcass, Cardi B, Carl Broemel, Carlene Carter, Carly Simon, Carmen McRae, Carole Bayer Sager, Carole King, Carpenters, Carrie Newcomer, Carrie Underwood, Carter the Unstoppable Sex Machine, Cary Grant, Casiotone For The Painfully Alone, Cassandra Wilson, Cassidy Taylor, Cat Power, Cat Stevens, Cathy Davey, Cathy Dennis, CCS, Celine Dion, Celtic Thunder, Centro-Matic, Charity, Charley Pride, Charli XCX, Charlie Fink, Charlotte Gainsbourg, Charly Lownoise, Chase Coy, Chase Rice, Cheap Sex, Cheap Trick, Chely Wright, Cher, Cherry Poppin' Daddies, Cherub, Cheryl Cole, Chet Baker, Chevelle, Chic, Chicks on Speed, Chiddy Bang, Chief Keef, Chingy, Chiodos, Chixdiggit!, Chris Bell, Chris Brown, Chris Hovers, Chris Janson, Chris LeDoux, Chris MacAlister, Chris Rea, Chris Stapleton, Chris Thompson, Chris Tomlin, Chris Van Cleave, Chris Webby, Chris Whitley, Chris Young, Chrismek, Christina Milian, Christon Gray, Christopher Cross, Christy Sutherland, Chubb Rock, Chuck Berry, Chuck Prophet, Chuck Ragan, Chumbawamba, Cibo Matto, Citizen Fish, Citizen King, City and Colour, CKY, Clarence Bekker Band, Clarke Peters, Classic IV, Classixx, Clear, Clem Snide, Cleo Laine, Client, Cliff Richard, Clifford Kevin Clash, Clifford T. Ward, Clinic, clipping, Cloud Cult, Clutch, Coach Shane, Colbie Caillat, Cold Specks, Cold War Kids, Coldplay, Colin Blunstone, Colin James, Collective Soul, Colt Ford, Colvin & Earle, Commissioned, Common, Common Market, Concrete Blonde, Confederate Railroad, Connie Dover, Connie Francis, Connie Smith, Constantines, Conway Twitty, Coolio, Copeland, Corey, Counting Crows, Country Joe & The Fish, Cowboy Copas, Cowboy Junkies, Crack The Sky, Cradle of Filth, Craig David, Craig Morgan, Crash Test Dummies, Crass, Crasys, Crematory, Crisis, Crocodiles, Crosby & Nash, Cross Canadian Ragweed, Crown The Empire, Cruachan, Cubanate, Curious Chris Harrell, Current 93, Curtis Stigers, Curve, Cutler Station, Cutouts, Cutting Crew, Cyndi Lauper, Cypress Hill, D'Angelo, D Mills, Da Brat, Dag Nasty, Daemon Chili, Daevid Allen, Dale Watson, Dalene, Dalvin DeGrate, Damaged Savage, Damarin, Damien Jurado, Damn Yankees, Dan Bern, Dan Fogelberg, Dan Hill, Dance Hall Crashers, Danger Doom, Dangerous Toys, Daniel Johnston, Daniel O'Donnell, Danielson, Danko Jones, Danny Brown, Danny DeVito, Danny Gokey, Daphne Rubin-Vega, Dar Williams, Darius Rucker, Dark Tranquillity, Darkseed, Darkwell, Daron Norwood, Darren Hanlon, Daryl Hall & John Oates, Darryl Worley, Daughtry, Dave Allen, Dave Carter, Dave Dudley, Dave Hollister, Dave Matthews Band, David Berkeley, David Bowie, David Byrne, David Cassidy, David Coverdale, David Crosby, David Gray, David Guetta, David Hodgman, David Houston, David J, David LaMotte, David Lee Murphy, David Munyon, David Nail, David Sylvian, daysormay, DC SpaceDog, De Vision, Deacon Blue, Dead Kennedys, Dead Normal, Deadeye Dick, Deadmau5, Dean Martin, Dearly Departed, Death by Stereo, Death Cab for Cutie, Deathstars, Deborah Conway, Deborah Harry, Deep Purple, Deerhoof, Def Leppard, Def Squad, Deftones, Deior, Del Shannon, Del the Funky Homosapien, Delbert McClinton, Demilich, Del Amitri, Dengue Fever, Dennis Brown, Dennis Farina, Depeche Mode, Depressed Specter, Depressive Age, Des'ree, Despair, Destiny's Child, Destruction, Dev, Devendra Banhart, Deviates, DevilDriver, Devo, Dexys Midnight Runners, Diamond Head, Dana Dirksen, Diana Krall, Diana Ross, Diane Schuur, Dick Flood, Diesel, Diffuser, Dinosaur Jr., Dio, Dionne Farris, Dirty Vegas, Dishwalla, Dismember, Disturbed, Dixie Chicks, Dizzee Rascal, Dizzy Mizz Lizzy, Dizzee Rascal, DMX, Dogwood, Dokken, Dolly Parton, Dolores O'Riordan, Don Bunji, Don Henley, Don Williams, Donna Summer, Donnie, Donny Osmond, Donovan, Dope, Doris Day, Doug & the Slugs, Doug McClyde, Doug Supernaw, Dove, Dover, Down, Down to Earth Approach, Dr. Dog, Dr. Feelgood, Dr. Frank, Dr. John, Dr. Hook, Dragonette, Drake, Dramarama, Dredg, Dream Theater, D.R.I., Drill, Drive-By Truckers, Dropkick Murphys, Dry Branch Fire Squad, Dual Core, Dubstar, Dude Mowrey, Duncan, Duncan Sheik, Duran Duran, Dusty Springfield, Dutch Newman, Dwight Yoakam, Dyablo, Dying Eden, E-40, E-Dubble, Eagle-Eye Cherry, Eagles, Earl Sweatshirt, Earshot, Earth, Wind & Fire, Easton Corbin, Eat Lightning, Ebn Ozn, Echo & the Bunnymen, Echobelly, Echolyn, Ed Harcourt, Ed Whitfield, Eddie Rabbitt, Eddy Arnold, Edenbridge, Edgar Winter, Edguy, Edie Brickell, Edson, Edward, Edward Burgon, Edwyn Collins, Edwin McCain, Eels, Eisel, Elbow, Eleanor McEvoy, Electric Light Orchestra, Eleni Mandell, Ella Fitzgerald, Ella Mae Morse, Ellis Paul, Eloy, Elton John, Elvenking, Elvis Costello, Elvis Presley, Elysian Fields, Ember Swift, Embrace, EMF, Emiar, Eminem, Emmylou Harris, En Vogue, EndeverAfter, Enigma, Enter Shikari, Entombed, Entrain, Enya, Ephel Duath, Ephraim, Epica, Epidemic, EPMD, Erasure, Eric Clapton, Eric Hutchinson, Eric Martin, Eric Roberson, Eric Woolfson, Ernest Tubb, Erniemon, Errol Dunkley, E.S.G., Esoteric, Espers, Esqarial, Ethel Merman, Etta James, Etta Jones, Europe, Eurythmics, Evanescence, Evergrey, Everlast, Everlife, Everything But the Girl, Evocation, Example, Exciter, Exodus, Extreme, Eydie Gorme, Ezhi, Ezio, F-Minus, Face to Face, Faces, Fad Gadget, Fair to Midland, Faith Lapidus, Faithless, Falconer, Falling Mirror, Family Force 5, Famous Last Words, Fang, Faron Young, Fastway, Fat Joe, Fat Larry's Band, Fatboy Slim, Fates Warning, Fats Domino, Feeder, Fefe Dobson, Fenix TX, Fergie, Ferlin Husky, Fight, Fighting Instinct, Fink, Fiona Apple, Firehouse, Fish, Fishbone, Five Finger Death Punch, Five For Fighting, Five Iron Frenzy, Flaming Row, Flashlight Brown, Fleetwood Mac, Flesh For Lulu, Flipp, Flobots, Flogging Molly, Flotsam And Jetsam, Flunk, Flying Colors, Foghat, Foo Fighters, Fool's Garden, Foolay DC, Forbidden, Foreigner, Fort Minor, Foxy Brown, Frameshift, Fran Healy, Frank Black, Frank Ifield, Frank Sinatra, Frank Tovey, Frank Turner, Frank Zappa, Frankie Goes to Hollywood, Franky Perez, Fred Astaire, Freddie McGregor, Freedom Call, Freezepop, Freezing Jesus, From Autumn to Ashes, From Monument To Masses, Front 242, Fruit Bats, Fucked Up, Fun Lovin' Criminals, Funeral Dress, Future, Future Bible Heroes, Fyfe Dangerfield, G.B.H., G. Dep, G. Love & Special Sauce, Gaelic Storm, Galantis, Gallows, Gang of Four, Gang Starr, Garbage, Garth Brooks, Gary Allan, Gary Moore, Gary Numan, Gary Stewart, Gashley's Ghost, Gathering Field, Gemma Hayes, Gene, Gene Autry, Gene Harris, Gene Kelly, Gene Loves Jezebel, Gene Pitney, Gene Vincent, Gene Watson, General Public, Genesis, Genesis Be, Geoff Whitehorn, Geordie, George Benson, George Canyon, George Gershwin, George Harrison, George Jones, George Michael, George Strait, George Watsky, Gerald Levert, Gerry Rafferty, Ghinzu, Gila Brown, Gilbert O'Sullivan, Gin Blossoms, Gino Vannelli, Ginuwine, Giorgio Moroder, Gisli, Gladys Knight, Glee Cast, Glen Burtnik, Glen Phillips, Glenn Hughes, Glenn Miller, Glenn Tilbrook, Gloria Estefan, Gloriana, Go Cat Go, Goapele, Gob, Godley & Creme, Godsmack, Golden Earring, Goldfinger, Goldfrapp, Goldie Luxe, Good Friend, Good Old War, Good Riddance, Good Size, Goodness, Gordon Lightfoot, Gorillaz, Gorky's Zygotic Mynci, Gowan, Grace Potter, Gracie Fields, Graeme McCausland, Graham Nash, Graham Parker, Grand Funk Railroad, Grand Puba, Grant Lee Buffalo, Grateful Dead, Gravediggaz, Grave Digger, Great Big Sea, Great White, Greatdaneonthebeat & AJ Lawrence, Green Day, Green Jelly, Greg Laswell, Greg Major, Greg X. Volz, Gretchen Wilson, Grey Eye Glances, Grey Henson, Griffin House, Grouplove, GTR, Gucci Mane, Guerrilla Karma, Guided By Voices, Gwen Stefani, Gwyn Ashton, GZA, Haddaway, Hangman, Hank Snow, Hank Thompson, Hank Williams, Hanna Pakarinen, Hannah James, Hanoi Rocks, Hanson, Harry Chapin, Harry Connick Jr., Harry Nilsson, Hatebreed, Hayes Carll, Hazel O'Connor, He Is Legend, Head East, Headphones, Heart, Heartland, Heather Nova, Heatmiser, Heaven 17, Heavy D, (Hed) P.E., Hell Is for Heroes, Helmet, Heltah Skeltah, Henry Conlon, Henry Draw, Hepburn, Her Space Holiday, Herman Dune, Hexenhaus, Hey Mercedes, Hezekiah Walker, Hi-Standard, Hidell, High On Fire, Highway 101, Hilary Duff, Hillsong, Hillsong United, Hilltop Hoods, Hinterland., Holden Black, Hole, Hollis Brown, Holly Dunn, Hollywood Undead, HONEYMOAN, Honeymoon Suite, Honeyz, Holly Cole, Hoobastank, Hoodie Allen, Hoodoo Gurus, Horrorpops, Hot Apple Pie, Hot Chip, Hot Rod Circuit, ouse of Heroes, Howard Jones, Hoxha, Hudson County Chaos, Huey Lewis, Hugh Cornwell, Hundred Reasons, HungryTy, Hybrid, Hymnal, I Am Empire, Ian Gillan, Ian Hunter, Ian Munsick, Ice Cube, Ice Nine Kills, Ice-T, Icehouse, Icycore, Idaho, Iggy Pop, Imagine Dragons, Imelda May, Impellitteri, Imperial Teen, In My Eyes, Incognito, Incubus, India.Arie, Information Society, Ini Kamoze, Inner Circle, Insane Clown Posse, Inspiral Carpets, Interpol, Into Eternity, Inxs, IQ, Iron Maiden, Isaac Russell, J. Casey, J Church, J Gowin, J.J. Cale, J. Geils Band, Jack Bruce, Jack Ingram, Jack Jagger, Jack Johnson, Jack Kruschen, Jack Light, Jack Penate, Jack White, Jack's Mannequin, Jackdaw, Jackyl, Jaco Prince, Jadakiss, Jaguar Wright, Jaheim, Jai Blizz, Jake Owen, James Brown, James Darren, James Figurine, James Hunter, James Intveld, James Keelaghan, James Taylor, James Yorkston, Jamie Cullum, Jan & Dean, Jan Howard, Jandek, Jane Child, Jane's Addiction, Janet Jackson, Janis Ian, Janis Joplin, Jann Arden, Jarvis Cocker, Jason & the Scorchers, Jason Alexander, Jason Collett, Jason Gray, Jason Isbell, Jason Michael Carroll, Jason Mraz, Jay-Z, Jay Ferguson, Jaye P. Morgan, Jbaby Supa, Jean Grae, Jean Shepard, Jean Shepherd, Jeannie C. Riley, Jebediah, Jedi Mind Tricks, Jeff Beck, Jeff Buckley, Jeff Healey, Jeff Wayne, Jefferson Airplane, Jefferson Starship, Jellyfish, Jennifer Lopez, Jermaine Dupri, Jermaine Jackson, Jerrod Niemann, Jerry Cantrell, Jerry Garcia, Jerry Jeff Walker, Jerry Lee Lewis, Jesse Sykes, Jesse Winchester, Jessica Lynne Witty, Jessica Simpson, Jessie J, Jesus Jones, Jet Set Satellite, Jethro Tull, Jetix, Jewel, Jill Sobule, Jim Boggia, Jim Ed Brown, Jim O'Rourke, Jim Reeves, Jimi Hendrix, Jimmie Dale Gilmore, Jimmy Buffett, Jimmy Dean, Jimmy Eat World, Jimmy LaFave, Jimmy McCracklin, Jimmy Reed, Jimmy Rushing, J.J. Cale, JJ Doom, Joan Armatrading, Joan Baez, Joan Osborne, Joe, Joe 90, Joe Budden, Joe Cocker, Joe Ely, Joe Jackson, Joe Perry, Joe Purdy, Joe Strummer, Joe Tex, Joe Walsh, Joel Arant, John Cale, John Cena, John Cooper Clarke, John Cougar, John Dartnell, John Denver, John Farnham, John Fogerty, John Forster, John Gorka, John Hiatt, John K. Samson, John Koons, John Lee Hooker, John Lennon, John Linnell, John Lydon, John Martyn, John Mayall, John Mayer, John Mellencamp, John Michael Montgomery, John Prine, John Raitt, John Reuben, John Strohm, John Travolta, John Waite, John Wesley Harding, John Williamson, Johnnie Ray, Johnny Cash, Johnny Horton, Johnny Lee, Johnny Mathis, Johnny Mercer, Johnny Rodriguez, Johnny Van Zant, Jon Brion, Jon English, Jonas Brothers, Jonatha Brooke, Jonathan Richman, Jonathan Rundman, Jonathan Segel, Joni Mitchell, JonJohn, Joonice Flordelis, Josh Gracin, Josh Groban, Josh Ritter, Josh Rouse, Joshua Kadison, Joshua Radin, Journey, Joy Division, Judas Priest, Jude, Judy Collins, Judy Garland, Judy Welden, Julia Cole, Julia Fordham, Julia James, Julian Lennon, Julie Doiron, Julie London, Juliyahamal, June Christy, Junior Varsity, JunkBelly, Jurassic 5, Just Jack, Justin Bieber, Justin Hayward, Justin Townes Earle, K.D. Lang, Kacey Musgraves, Kalan Porter, Kalmah, Kandi, Kansas, Karl Wolf, Kasabian, Kaskade, Katatonia, Kate & Anna McGarrigle, Kate Nash, Kate Tempest, Kathryn Williams, Kathy Mattea, Katy Perry, Kay Hanley, Kay Kyser, Kayak, KC & the Sunshine Band, Keb' Mo', Keep of Kalessin, Keepsake, Keith Anderson, Keith Moon, Keith Murray, Keith Richards, Keith Urban, Kelela, Keller Williams, Kelly Clarkson, Kelly Osbourne, Kem, Kemopetrol, Ken Block, Ken Boothe, Ken Carroll, Keni Thomas, Kenna, Kenny Chesney, Kenny Loggins, Kenny Rogers, Kent, Keri Hilson, Kevin Ayers, Kevin Devine, Kevin Fowler, Kevin Sharp, Kics Primary, Kid 'N Play, Kid Dynamite, Kid Rock, Kidz Bop Kids, Kiiara, Kill the Noise, Killarmy, Killing Joke, Kim Carnes, Kim Richey, Kimberley Locke, King Crimson, King Geedorah, Kingdom Come, Kings of Leon, Kingston Wall, Kip Moore, Kira Isabella, Kiss, Kitty Wells, Klaatu, Klaypex, KMFDM, Kntrvrc, Koalamode, Kool Keith, Kosheen, Kottonmouth Kings, Koufax, Kraftwerk, Kris Delmhorst, Kris Kristofferson, Kristen Lawrence, Kristian Stanfill, Kristin Hersh, KRS-One, KT Tunstall, Kurt Nilsen, Kurupt, Kutt Calhoun, Kvnxmars, L7, Lab Partner, Lace, Lady Antebellum, Lady Gaga, Ladytron, Lagwagon, Laika, Lake Street Dive, Lamb Of God, Lambchop, Lana Del Rey, Lance Pique, Lapko, Laptop, Larry The Cable Guy, Laura Branigan, Laura Fygi, Laura Marling, Laura Nyro, Laura Veirs, Lauren Pritchard, Lauren Worsham, Laurie Anderson, Lazyboy, Leaders of the New School, LeAnn Rimes, Leatherface, Led Zeppelin, Lee DeWyze, Lee Roy Parnell, Leftover Crack, Lemar, Lemire, Lemongrab, Lena Horne, Lenny Kravitz, Leonard Cohen, Lesley Gore, Leslie Phillips, Less Than Jake, Level 42, Lifetime, Lighthouse Family, Lightnin' Hopkins, Lil' Kim, Lil' Wayne, Lil Med, Lil Yachty, Lillias White, Lilly Hiatt, Lima, Limp, Limp Bizkit, Lin-Manuel Miranda, Linda Davis, Linda Ronstadt, Linkin Park, Linoleum, Lisa Dal Bello, Lisa Germano, Lisa Loeb, Lisa Miskovsky, Lisa O'Hare, Lita Ford, Little Big Town, Little Willie John, Live, Living Colour, Livingston Taylor, Liz Phair, Liza Minnelli, Lloyd Cole, Lobo, Local H, LoCash, Loggins & Messina, Lonestar, Long Beach Dub All-Stars, Loop Guru, Loreena McKennitt, Loretta Lynn, Lori Welbourne, Lorrie Morgan, Los Lobos, Lou Bega, Lou Monte, Lou Reed, Loud Noise, Loudon Wainwright III, Louie Castle, Louis XIV, Love, Love and Rockets, Love Inc, Love Like Blood, Lovedrug, Loverboy, Lowell Fulson, Lucero, Lucifer's Friend, Lucinda Williams, Lucky Dube, Lucy Spraggan, Ludacris, Luke Bryan, Luke Haines, Lunar Aurora, Lunik, Lupe Fiasco, Luther Allison, Luxuria, Lyfe Jennings, Lyle Lovett, Lynyrd Skynyrd, Lyrics Born, LZRS, M. Yesekaon, Mabel, Machine Head, Mack 10, Mac Miller, Macklemore & Ryan Lewis, Madball, Madeleine Peyroux, Madness, Madonna, Mae Moore, Magna Carta, Magnapop, Magellan, Magic Box, Magnetic Fields, Mahalia, Mai Lan, Main Source, Major Lazer, Makeba Mooncycle, Malia, Manbreak, Mandy Moore, Manic Street Preachers, Manilla Road, Mara'akate, Maria Muldaur, Mariah Carey, Marillion, Marilyn Manson, Marilyn Monroe, Marina and the Diamonds, Mark Alan Foster, Mark-Almond, Mark Bryan, Mark Chesnutt, Mark Collie, Mark Erelli, Mark Germino, Mark Knopfler, Mark Lanegan, Mark Owen, Mark Ronson, Maroon 5, Marshall Crenshaw, Martha Wainwright, Martin Sexton, Martina McBride, Marty Party, Marty Robbins, Marvelous 3, Marvin Gaye, Marvin Sapp, Mary Black, Mary Chapin Carpenter, Mary Fahl, Mary Gauthier, Mary J. Blige, Mary Prankster, Mase, Massive Attack, Massivivid, Masters of Reality, Master P, Master Q, Mastodon, Matchbox Twenty, Mates Of State, Matisyahu, Matraca Berg, Matt Fisher, Matt Nathanson, Matt Vend, Matthew Barber, Matthew Sweet, Max Q, Max Webster, Maxi Priest, Maxwell, Mayer Hawthorne, Maze, Mazz, MC Eiht, MC Lars, Mclusky, Meat Beat Manifesto, Meat Loaf, Meat Puppets, Megadeth, Meja, Mel Torme, Melanie, Melissa Auf der Maur, Melissa Etheridge, Mellowhype, Melvins, Men At Work, Menomena, Mephiskapheles, Merle Haggard, Merle Travis, Merz, Mest, Metal Church, Metallica, Metric, Metro Station, mewithoutYou, Mia Doi Todd, Mia Martina, Michael Ball, Michael Card, Michael Francis, Michael Franks, Michael Johnson, Michael Schenker, Michael W. Smith, Michelle Shocked, Mick Jagger, Midnight Oil, Migos, Miike Snow, Mike & The Mechanics, Mike Aiken, Mike Batt, Mike Doughty, Mike Oldfield, Mike Rugnetta, Mike Stud, Miley Syrus, Million Dead, Milo Greene, Ministry, Minnie Driver, Minus 5, Minus the Bear, Miranda Lambert, Mis-teeq, Misery Index, Misfits, Miss Fortune, Misteur Valaire, Mitchel Musso, Mixtwitch, Mob Rules, Moby, Moby Grape, Modest Mouse, moe., Mohombi, Mojo Nixon, Molly Hatchet, Momus, Monkee Sez No!, Monkees, Monkey Business, Monster Magnet, Monsters of Folk, Montgomery Gentry, Monty Python, Moonback Stage, M.O.P., Moptzar, Morcheeba, Morphine, Morrissey, Mos Def, Most Precious Blood, Motion City Soundtrack, Motley Crue, Motograter, Motorhead, Mr. Alec Bowman, Mr. Big, Dr. John, Mr. Larkin, Mr. Lif, Mr. Sid's Classroom, MU330, Mud, Muddy Waters, Mudfight, Mumford & Sons, Murder By Death, MxPx, My Bloody Valentine, My Darkest Days, My Morning Jacket, My Ruin, Mylene Farmer, MysterE RyT, Mystikal, NaMonaMe, Nanci Griffith, Napalm Death, Napoleon XIV, Nappy Roots, NAS, NASA, Natalie Cole, Natalie Imbruglia, Natalie Merchant, Natalie Venetia Belcon, Natasha Bedingfield, Natural, Nausea, Ne-Yo, Neal Casal, Ned's Atomic Dustbin, Nef The Pharaoh, Neil Diamond, Neil Young, Neko Case, Nelson, Neneh Cherry, Neo Geo, Nerina Pallot, Neurosis, Never Shout Never, Nevermore, New Edition, New Found Glory, New Kids on the Block, New Model Army, New Musik, Nick Cave, Nick Gravenites, Nick Lowe, Nick Sanzeri, Nickelback, Nicki Minaj, Nico Bryant, Nico Santos, Nicole C. Mullen, Nicotine, Nightlight, Nightmare of You, Nightrage, Nightwish, Nik Kershaw, Nina Simone, Nine Horses, Nine Inch Nails, Ninety Pound Wuss, Nirvana, Nitzer Ebb, No Doubt, No Fun at All, No Mercy, No Motiv, No Trigger, No Venable, No Warning, Noel Coward, Noel Gourdin, NOFX, Nomy, Nonpoint, Nostradameus, O.A.R., Oasis, Oblivion Dust, Ocean Colour Scene, Oceansize, Odd Squad, Odie Palmer, Of Montreal, O.F.T.B., OG Bizzle, Oh Land, Oingo Boingo, OK Go, Old 97's, Oleander, Omarion, Omnia, One Man Army, One Direction, One Minute Silence, One Way System, Onyx, Open Mike Eagle, Orange Juice, Orbital, Orchestral Manoeuvres in the Dark, O.S.I., Ossomancer, Other Chris, OutKast, Overkill, Oxymoron, Ozark Mountain Daredevils, Ozzy Osbourne, Pacific Theater, Pailhead, Pam Tillis, Pamela Munro, Panic! At the Disco, Papa Roach, Parade, Paradise Lost, Paramaecium, Paramore, Paris Hilton, Parker House and Theory, Parquet Courts, Passion Pit, Pat O'Malley, Patsy Cline, Patti Smith, Patty Griffin, Patty Loveless, Paul Anka, Paul Brady, Paul Brandt, Paul Gilbert, Paul Hardcastle, Paul Kearney, Paul Kelly, Paul McCartney, Paul Nicholas, Paul Oakenfold, Paul Simon, Paul Wall, Paul Weller, Paul Westerberg, Peabo Bryson, Peaches, Peaches & Herb, Pearl Jam, Peggy Lee, Pennywise, People in Planes, Pere Ubu, Perry Como, Pestilence, Pet Shop Boys, Pete Rock, Pete Seeger, Pete Townshend, Peter Frampton, Peter Gabriel, Peter Hammill, Peter Murphy, Peter Tosh, Petra, Petula Clark, Pharaoh Trade, Pharrell Williams, Phil Collins, Phil Ochs, Phil Stacey, Phil Vassar, Phish, Pia Mia, Picasso Trigger, Piebald, Pieces of a Dream, Pig, Pillar, Pinback, Pink, Pink Floyd, Pirates of the Mississippi, Pitbull, Pixie Lott, PJ Harvey, Placebo, Plain White T's, Planet Asia, Plasmatics, Plumb, P.M. Dawn, Poco, Point Break, Point of Grace, Poison, Pop Levi, Pop Will Eat Itself, Popsd, Porcupine Tree, Porter Wagoner, Post Malone, Powderfinger, Powerman 5000, Pretenders, Priestess, Prime Minister Pete Nice, Primus, Prince, Prince and the Revolution, Private Line, Pro-Pain, Procol Harum, Professor Green, Project 86, Project Pat, Prong, Propagandhi, Protest the Hero, Public Enemy, Public Image Ltd., Pulp, Punchline, Pushbike Army, Pyro Flow, Queen, Queens Of The Stone Age, Queensryche, Quiet Company, Quiet Riot, Quincy Jone, Quincy Punx, Qveen Herby, R.A. the Rugged Man, R.E.M., R. Kelly, Racer X, Rae Sremmurd, Rachel Chlebowski, Rachid, Radio 4, Radiohead, Raekwon, Raffi, Rage, Rage Against the Machine, Raheem DeVaughn, Raised Fist, Rakim, Ralph McTell, Ralph Stanley, Ralph Tresvant, RAM, Ramones, Rancid, Randy Newman, Randy Rogers Band, Randy Travis, Rare Bird, Rasputina, Ratt, Ray Boltz, Ray Charles, Ray Davies, Ray Price, Ray Stevens, Ray Wylie Hubbard, RBD, Reacharound, Reba McEntire, Rebecca Lavelle, Reckless Kelly, Red Cafe, Red Hot Chili Peppers, Red House Painters, Red Tape, Red White and the Blues, Redhouse Gasoline, Redman, Rednex, Reef, Reel Big Fish, Reggie and the Full Effect, Relient K, REO Speedwagon, Reseda, Restless Heart, Rev Theory, Reverend & the Makers, Revolting Cocks, Rhett Akins, Rhett Miller, Rich KJT, Rich Kleinfeldt, Rich Mullins, Richard Ashcroft, Richard Buckner, Richard Cheese, Richard Hawley, Richard O'Brien, Richard String, Richard Thompson, Rick Benjamin, Rick Derringer, Rick James, Rick Ross, Rick Springfield, Rickie Lee Jones, Ricky Skaggs, Rift Giant, Rigor Mortis, Rilo Kiley, Ringo Starr, Riot, Rise Against, Rival Schools, Rivers Cuomo, Riverside, Rizzo The Rat, Rob Markman, Rob Thomas, Rob Zombie, Robbie Nevil, Robbie Williams, Robert Mitchum, Robert Palmer, Robert Wyatt, Robyn, Robyn Hitchcock, Robin Williams, Rodney Atkins, Roger Creager, Roger Miller, Roger Waters, Rollins Band, Ron Sexsmith, Ron Wood, Ronnie Milsap, Rookie Card, Rooster, Rorschach Test, Rory Gallagher, Rose Royce, Rose Tattoo, Rosicrucian, Ross Lynch, Rostam, Roxette, Roxy Music, Roy Acuff, Roy Brown, Roy Orbison, Royce Da 5' 9", Rudimentary Peni, Rudy Vallee, Rue Snider, Rumer, Running Wild, Rush, Ry Cooder, Rustic Overtones, Ryan Adams, Ryan Bingham, Ryan Crockford, Ryan Leslie, Ryan Sheridan, Sabaton, Sadat X, Sade, SADSUN, Safety Groove, Saga, Sage Francis, Saint Agnes, Saint Etienne, Saint420, Sal Mineo, Salt-N-Pepa, Sam Brown, Sam Phillips, Sam Roberts, Samael, Samantha Fox, Samiam, Sammy Davis Jr., Sandra, Sandy Denny, Sanford Townsend Band, Santana, Sara Evans, Sarah Brightman, Sarah McLachlan, Sarah Vaughan, Sash!, SauceManxTripp, Saucetin, Savage Garden, Saves the Day, Savoy Brown, Sawyer Brown, Sawyer Fredericks, Saxon, Say Anything, Say Hi to Your Mom, Scenes from a Movie, Scooter, Scott Garriott, Scott Stapp, Scott Walker, Scout Niblett, Seal, Sebutones, Secret Man, Seether, Selena Gomez, Self, Senses Fail, Sentenced, Serge Gainsbourg, Seth Lakeman, Seven Ender, Seven Red Seven, Severed Heads Sex Gang Children, Sex Pistols, Shadows Fall, Shakra, Sham 69, Shamra, Shane MacGowan, Shane411, Shania Twain, Shawn Colvin, Shawn Mullins, Shay Swagg, She & Him, Shea Gelowitz, Shearwater, Shel Silverstein, Shelby Lynne, Shelley Nelson, Sheryl Crow, Shinedown, Shirley Bassey, Shirley Ellis, Shmandarin, Shola Ama, Shottaz, Showbiz and A.G., Sick Puppies, Sick Water, Side by Side, Sierra, Silk Asara, Silkk the Shocker, Silverchair, Silversun Pickups, Simon Michalek, Simply Red, Sinead O'Connor, Sinner, Sinombre, Siouxsie and the Banshees, Sister City, Sister Hazel, Sister Machine Gun, Sixty Watt Shaman, Sizzla, Skepta, Skid Row, Skinny Puppy, Skrewdriver, Sky, Skyclad, Skye, Slade, Slaughterhouse, Sleater-Kinney, Sleeper, Sleigh Bells, Slick Shoes, Sliimy, Sloan, Sloppy Seconds, Slum Dogz, Sly & the Family Stone, Smash Mouth, Smif-N-Wessun, Smog, Smoke & Jackal, Smokey, Smokey & Miho, Smokey Robinson, Smudgie, Sneaker Pimps, Snoop Dogg, Snow Patrol, Snuff, Social Distortion, So Xclu, Sodom, Sofia Carson, Soft Cell, Solange, Soldiers Of Jah Army, Something for Kate, Son Of Age, Son Volt, Songs: Ohia, Sonic Youth, Sonny & Cher, Sonny James, Sophie Ellis-Bextor, Souls of Mischief, Soundgarden, Soundproof Highway, South Park Mexican, Soviet Soviet, Sovy, Space, Space & Cerys Of Catatonia, Sparkle and Shine Kids, Sparks, Spice Girls, Spin Doctors, Spinal Tap, Spirit of the West, Spiritual Beggars, Spiritualized, Spiritualized Electric Mainline, Splintered Reality, Split Enz, S.P.O.C.K., Spooky Tooth, Spoon, Spot, Spragga Benz, Squeeze, St. Vincent, Stacey Kent, Stacie Orrico, Stampead, Stanley Black, Stat Quo, Stateless, Status Quo, Steamhammer, Steel Panther, Steel Pulse, Steeleye Span, Stephanie Bentley, Stephen Lynch, Stephen Malkmus, Stephen Marley, Stephen Stills, Steppenwolf, Stetsasonic, Steve Earle, Steve Elliott, Steve Ember, Steve Hackett, Steve Harley, Steve Martin, Steve Miller Band, Steve Wariner, Steven Curtis Chapman, Stevie Nicks, Stevie Ray Vaughan, Stevie Wonder, Sticky Fingaz, Stiff Little Fingers, Stig Of The Dump, Sting, Sting & Shaggy, Stone Sour, Stone Temple Pilots, Stone The Crows, Stonewall Jackson, Story Of The Year, Strata, Stray Cats, Stray From The Path, Street Dogs, Streetlight Manifesto, Stretch Arm Strong, Stuart Brian Pearson, Styx, Subhumans, Sudden Death, Suede, Sugar Ray, Sugarland, Sum 41, Sunburst, Sundown, Sunk Loto, Sunny Sweeney, Sunz of Man, SupaRed, Super Furry Animals, Supergrass, Surfer Blood, Survivor, Susan Ashton, Susan Crowe, Suzanne Vega, Suzi Quatro, Suzy Bogguss, Suzzy Roche, Swedish House Mafia, Sweet, Swift, Swing Out Sister, Switchfoot, Swizz Beatz, System of a Down, T-Bone Burnett, T-Bone Walker, T-Pain, T'Pau, Taking Back Sunday, Talib Kweli, Talk Talk, Talking Heads, Tamar Braxton, Tame Impala, Tammy Wynette, Tanita Tikaram, Tankard, Tanya Tucker, Taylor Dayne, Taylor Hawkins, Taylor Swift, TCC, Tears For Fears, Tech N9ne, Technotronic, Ted Nugent, Teddy Wilson, Teena Marie, Teenage Time Killers, Tegan and Sara, Television Personalities, Ten Foot Pole, Ten Years After, Tenacious D, Tennessee Drifters, Tennis, Terence Trent D'Arby, Terminal, Terrorvision, Terry Allen, Terri Hendrix, Tesla, Tevin Campbell, Texas, Texas Is the Reason, The 2 Live Crew, The 4-Skins, The 13th Floor Elevators, The Academy Is..., The Adicts, The Afters, The Age of Electric, The Alan Parsons Project, The Alarm, The All-American Rejects, The Allman Brothers Band, The Andrews Sisters, The Animals, The Answer, The Aquabats, The Ataris, The Atomic Bitchwax, The Auteurs, The Bad Seeds, The Badlees, The Bamboos, The Band, The Bangles, The Basics, The Beach Boys, The The Bears, Beatles, The Beautiful South, The Bellamy Brothers, The Big Love, The Birthday Party, The Black Crowes, The Black Eyed Peas, The Black League, The Black Sorrows, The Bled, The Blood Brothers, The Bone Collector, The Bonzo Dog Band, The Boy Least Likely To, The Breeders, The Brian Setzer Orchestra, The Brothers Four, The Buck Pets, The Burning Hotels, The Byrds, The Cardigans, The Cars, The Charlatans UK, The Chemical Brothers, The Church, The Clancy Brothers, The Classic Crime, The Coasters, The Comsat Angels, The Connection, The Cranberries, The Creatures, The Crimea, The Crown, The Crystals, The Cult, The Cure, The Damage Manual, The Damned, The Datsuns, The Dave Clark Five, The dB's, The Decemberists, The Devotchkas, The Dickies, The Dillards, The Dirt Drifters, The Divine Comedy, The Divinyls, The Donnas, The Doobie Brothers, The Doobious Conspiracy, The Doors, The-Dream, The Dream Academy, The Dubliners, The Echoing Green, The Enemy, The Equals, The Everly Brothers, The Exies, The Explosion, The Fall, The Field Mice, The Fiery Furnaces, The Finn Brothers, The Fixx, The Flaming Lips, The Flatlanders, The Flipsides, The Forgotten Rebels, The Four Freshmen, The Four Tops, The Fray, The Free Design, The Futureheads, The Game, The Gathering, The GC5, The Get Up Kids, The Go-Betweens, The Godfathers, The Gone Jackals, The Great Gonzo, The Gregg Allman Band, The Groovie Ghoulies, The Guess Who, The Gun Club, The Hellacopters, The Highwaymen, The Hives, The Hollies, The Honeydogs, The Hoosiers, The House of Love, The Incredible String Band, The Ink Spots, The Innocence Mission, The Isley Brothers, The Jackson 5, The Jam, The Jazz Butcher, The Jesus and Mary Chain, The Jive Five, The Judds, The Juliana Theory, The Junior Varsity, The Kelly Family, The Kiboomers, The Kingston Trio, The Kills, The Killers, The Kingston Trio, The Kinks, The Knife, The Legendary Pink Dots, The Lemonheads, The Libertines, The Living End, The Lonely Island, The Lost Trailers, The Loved Ones, The Luniz, The Lyndsay Diaries, The Mad Scene, The Madden Brothers, The Madness, The Magnetic Fields, The Mamas And The Papas, The Mars Volta, The Mavis's, The Mighty Mighty Bosstones, The Mission UK, The Modern Lovers, The Modernaires, The Monkey Show, The Monochrome Set, The Moody Blues, The Mountain Goats, The Move, The Muffs, The Murmurs, The Nazz, The New Amsterdams, The New Pornographers, The Newbeats, The Nits, The Nitty Gritty Dirt Band, The Nylons, The Offspring, The Ozark Mountain Daredevils, The Pale, The Pastels, The Phantom Surfers, The Pharcyde, The Philadelphia Spice, The Pirates, The Pogues, The Pointer Sisters, The Police, The Poppy Family, The Posies, The Pretty Things, The Proclaimers, The Producers, The Project Hate MCMXCIX, The Promise Ring, The Psycho Realm, The Queers, The Radio Dept., The Raveonettes, The Ready Set, The Refreshments, The Reindeer Section, The Replacements, The Revenants, The Reverend Horton Heat, The Robins, The Roches, The Rolling Stones, The Roots, The Rutles, The Sainte Catherines, The Samples, The SCND, The Seahorses, The Seeds, The September When, The Sharks, The Shins, The Sickly Hecks, The Simpsons, The Singers Unlimited, The Smashing Pumpkins, The Smithereens, The Smiths, The Sons of the Pioneers, The Soviettes, The Specials, The Staple Singers, The Starlight Mints, The Starting Line, The Statler Brothers, The Stone Roses, The Story, The Strawbs, The Streets, The Strokes, The Struts, The Sun Eats Hours, The Supremes, The Temptations, The Tiger Lillies, The The, The Ting Tings, The Toy Hearts, The Traveling Wilburys, The Tubes, The Used, The Vaccines, The Verve Pipe, The Von Bondies, The W's, The Walkabouts, The Wallflowers, The Wedding Present, The Whispers, The Who, The Wildhearts, The Wolfgang Press, The Wombats, The Wonder Stuff, The Yardbirds, The Young Knives, The Zombies, Thea Gilmore, Theofficialrand, Therapy?, They Might Be Giants, Thievery Corporation, Thin Lizzy, Third Eye Blind, Third World, This Is Podracing, This Mortal Coil, T.I., Thom Coombes, Thom Yorke, Thomas Dolby, Thornley, Those Bastard Souls, Three 6 Mafia, Threshold, Thriving Ivory, Throbbing Gristle, Throwing Muses, Thundamentals, Thunder, Thursday, Thurston Moore, Thyrane, Tiesto, Tiffany Thornton, Tift Merritt, Tigerson Trinity, 'Til Tuesday, Tim Booth, Tim Buckley, Tim Christensen, Tim Easton, Tim Hughes, Tim McGraw, Timbuk 3, Timeless Miracle, Tina Turner, Tindersticks, Tiny Tim, Title Fight, TLC, Toad the Wet Sprocket, Tobias Jesso, Jr., Toby Keith, Todd Rundgren, Tokyo Rose, Tom Jones, Tom Lehrer, Tom McRae, Tom Petty, Tom T. Hall, Tom Waits, Tommy James, Tony Banks, Tony Bennett, Tony Carey, Tony McPhee, Too Phat, Tool, Toothpick, Tori Amos, Torres, Toto, Tourniquet, Tower Of Power, Townes Van Zandt, Toy Dolls, Trace Adkins, Tracie Spencer, Tracy Bonham, Tracy Byrd, Tracy Chapman, Tracey Ullman, Trae tha Truth, Tramaine Hawkins, Transister, Travie McCoy, Travis Meeks, Travis Tritt, Tree, Tricky, Trina, Trini Lopez, Tripping Daisy, Trisha Yearwood, Triumph, Trooper, Tura Satana, Tuxedo, TV Smith, Tweedy, Twilightning, Twisted Sister, Twiztid, Tyler The Creator, Tyrese, U2, UB40, UFO, UGK, Ugly Duckling, Uncle Tupelo, Underoath, Underworld, Unkle, Unknown Prophets, Unleashed, Unrest, Uptown Sinclair, Urban Dance Squad, Urge Overkill, Uriah Heep, U.S. Bombs, Usher, UTD, Utopia, Valensia, Van Dyke Parks, Van Halen, Van Morrison, Van Smith, Van Zant, Vangelis, Vast Aire, Vaughn Monroe, VeggieTales, Venerea, Vengeance Rising, Verbena, Vertical Horizon, Vic Chesnutt, Vice Squad, Vicious Rumors, Victor Wainwright WildRoots, Victoria Justice, Victoria Spivey, Viktor Vaughn, Villagers, Vince Gill, Vince Staples, Violent Femmes, Virgin Steele, Vision, Vixen, Voivod, Vold Book, Voltaire, Voxtrot, Walk the Moon, Wall of Voodoo, Walter Becker, Walter Trout, Wanda Jackson, Wandering Limners, War Rocket Ajax, Warhead, Warlocks, Warrant, Warren G, Warren Scheer, Warren Zevon, Was (Not Was), W.A.S.P., Wasted Away, Waxwing, Waylon Jennings, Wayne, We Are Scientists, We The Kings, Webb Wilder, Ween, Weezer, WheezyWaiter, Weird Al Yankovic, Welshly Arms, Wesley Willis, Westlife, Weston Ripps, Westside Connection, Westworld, Wheatus, Whippersnapper, White Christmas, White Rabbits, White Skull, Whitechapel, Whitney Duncan, Whitney Houston, Widespread Panic, Wifecam, Wilco, Wild Orchid, Wild Strawberries, Will Double S, Will Smith, Willard Grant Conspiracy, William Bell, William Shatner, Willie Nelson, Willie Wisely, Wilson Pickett, Wings, Winterpills, Wire, Witchdoctor, Within the Ruins, Wiz Khalifa, Wolfpakk, Wolfstone, Wonderboom, Woody Guthrie, World Party, Wynter Gordon, WZRD, X, XTC, XXXTentacion, Xzibit, Y&T, Yaggfu Front, Yacht, Yazoo, Yeah Yeah Yeahs, Yes, Yeasayer, Yello, Yellow Machinegun, YG, Yoko Ono, Young Dolph, Young Fathers, Yuksek, Zac Brown Band, Zandelle, Zapp, Zaytoven, Zebrahead, Zero Down, Zeromancer, Ziggy Marley, ZSK, ZZ Top, ZZ Ward.